A Climate Change with Matt Matern Climate Podcast
Join Matt Matern in his weekly climate podcast where we explore environmental and political issues, inspire action, and create a coalition to save our planet.
Welcome to A Climate Change with Matt Matern
In a world where the urgency of climate change cannot be overstated, "A Climate Change with Matt Matern" stands as a guiding light toward a more sustainable future. We extend a warm welcome to you, our dedicated listeners and change-makers of tomorrow.
At the heart of our podcast lies a profound commitment: to inform, inspire, and initiate action. Through each engaging episode, we peel back the layers of climate change, presenting complex issues in a manner that's effortlessly comprehensible. With a strong focus on environmental science, we equip you with the knowledge required to make informed choices in your daily life.
Why should you listen? "A Climate Change" isn't just a podcast; it's a movement. We offer actionable insights, introduce you to influential voices driving change worldwide, and invite you to be part of a growing coalition committed to saving our planet.
Join us as we make "a climate change." Together, we can create a sustainable legacy for generations to come. Our podcasts are available on Apple Podcasts, Spotify, and iHeart Radio.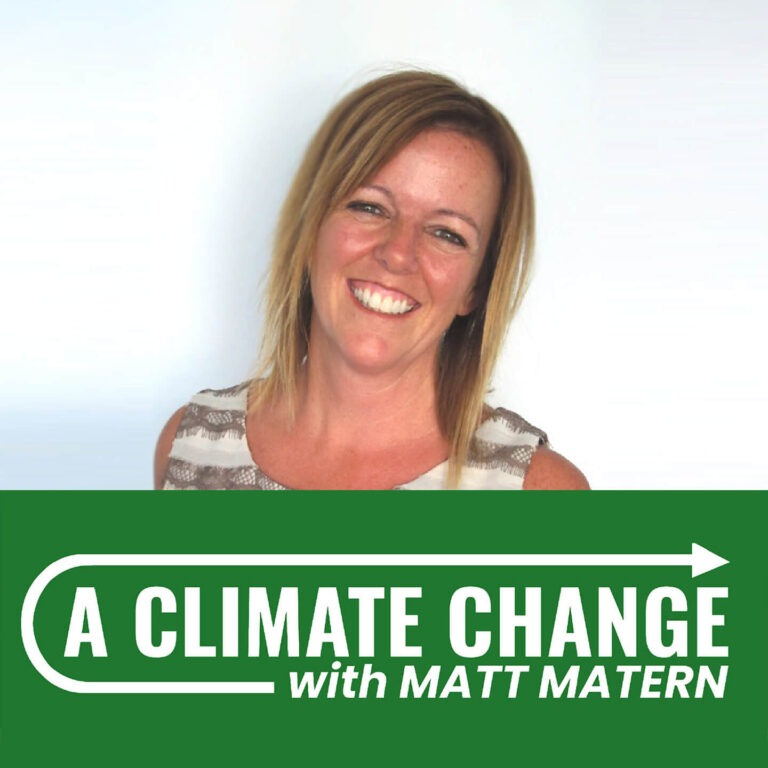 Dr. Sally Uren is Chief Executive of Forum for the Future. Sally leads the Forum's mission to create a just and regenerative future. She is laser focused when it comes to transforming how the world thinks about, produces, consumes, and values both food and energy.
Read More »
What We Know About Climate Change
Climate change is the defining issue of our time. Rising temperatures, extreme weather events, and environmental degradation threaten our planet's delicate balance. At "A Climate Change," we delve into the science behind these issues. We break down complex concepts into digestible insights that everyone can understand.
With each episode, we unravel the facts about climate change and the environment, providing you with the knowledge you need to make informed decisions. We're your trusted source for up-to-date information on the challenges we face and the solutions we can implement.
In a world inundated with information, it's essential to find a source you can trust, a beacon that illuminates the path to positive change. "A Climate Change with Matt Matern" isn't just another podcast; it's your gateway to a brighter, more sustainable future. Here's why you absolutely need to tune in. LISTEN NOW >>
Matt Interviews the Mayor of the Nation's First Net-Zero Energy City, Rex Parris
Listen to Matt Matern's fascinating interview with Republican mayor and attorney Rex Parris, who has revolutionized the net zero energy city of Lancaster, California.
We go beyond discussing problems – we provide actionable solutions. Each episode is a toolbox of practical steps you can take in your daily life to reduce your carbon footprint, conserve resources, and contribute to a healthier planet.
Meet the unsung heroes and influential innovators who are driving change across the globe. Our podcast brings you their inspirational stories, showing you that one person's dedication can indeed change the world.
Feel the power of community. By tuning in, you become part of a growing movement committed to saving our planet. Together, we can make "a climate change." Join hands with like-minded individuals, who like you, are determined to create a more sustainable world.
With every episode, "A Climate Change with Matt Matern" empowers you to be a catalyst for positive environmental change. It's not just about listening; it's about taking action. Together, we can turn the tide on climate change and create a brighter future for ourselves, our children, and generations yet to come. Join us in the fight to save our planet.
Let's take action together. It's in our power to make "a climate change" for the betterment of our children and grandchildren. Join us in the fight to save our planet. Stay Informed, Be Inspired!
Ready for more insights and inspiration? Dive into our climate podcast library and discover a wealth of knowledge on climate change, environmental solutions, and inspiring stories of change-makers.
Ready to join the movement and be part of the climate solution? You can listen to "A Climate Change with Matt Matern's Climate Podcast" on your favorite platforms – Apple, Spotify, and iHeart:
When you donate to 1% for the Planet, you invest in a future where protecting our planet is the standard for business. Your donation helps us grow our network and drive even more impact around the globe.
Matt Matern's law firm, Matern Law Group, PC is an official partner of 1% For The Planet.


1% for the Planet was founded on the idea that a company has a responsibility to give back for use of our planet's resources. It started with that core idea and more than 20 years later, we're still helping businesses make good on their commitments. Matern Law Group became a member of 1% for the Planet earlier this year and has committed to adopting eco-friendly practices inside and outside the office.


Questions or Feedback about our shows, guests, or topics? Let us know!
America no longer needs divisive debates; we need inclusive discussions and solutions. Join Matt, a highly experienced attorney, as he talks about social and environmental issues with today's top influential personalities, organizers, and authors.
I'm Matt Matern, and I'm on a mission to foster a civil dialogue that can help solve environmental problems in our community, state, and nation. As a seasoned attorney, I've spent years fighting for justice. Now, I'm channeling that passion into advocating for our planet.
"A Climate Change" serves to inform you about the environmental, social, and issues we face. Our aim is to inspire you to take action and create a coalition dedicated to saving our planet.
Click "learn more" to find out about us and our mission.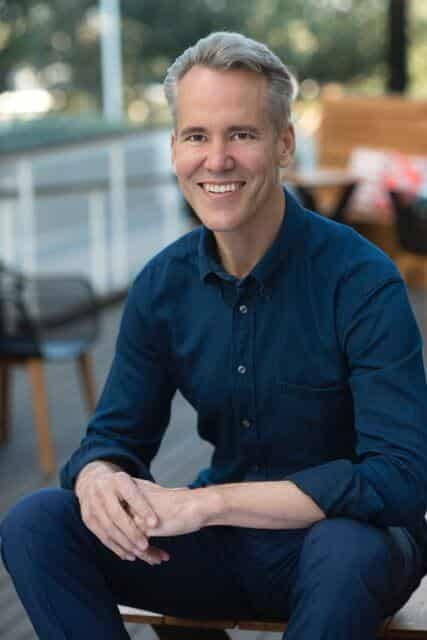 Want to be a guest on our show? Have questions about topics covered on our show? Want to contact a guest?